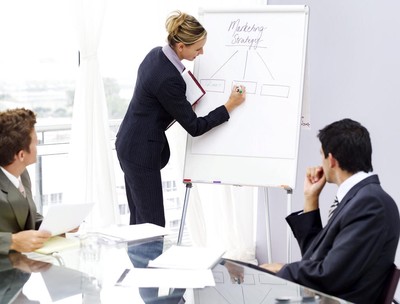 A training visa is a subcategory of the work visa, designed for those who are in Hong Kong to receive training in skills related to their current work.
People entering Hong Kong as trainers offering training to local staff cannot be considered under this category. They should apply for a normal employment visa.
A training visa is normally issued for the proposed training period or for a maximum period of 12 months, whichever is shorter. Processing usually takes 4 weeks approximately from the date of submission. Once individuals holding training visas, complete their training in Hong Kong, they should return to their countries of origin. They are not allowed to remain in Hong Kong to undertake a change of category from a training visa to a normal employment visa.
This category is also open to PRC (People's Republic of China) nationals provided they fit the relevant criteria. However, it is not available to citizens of Afghanistan, Albania, Cambodia, Cuba, Laos, North Korea, Nepal or Vietnam.
Documentary requirements to support an application for training visas are similar to that of work visas. However, a detailed training schedule must be submitted in addition to other supporting documentation.
  Our Procedure includes:
Consulting on documents required for training visa application;
Preparing a specially tailored document checklist for you and your employer;
Completing all necessary Hong Kong Immigration forms for you;
Reviewing and organizing your documents in favor of immigration policy;
Submitting your application to the Immigration Department;
Replying on your behalf to all enquiries and correspondence from Immigration;
Preparing and drafting all letters required for submission to Immigration;
Monitoring the application process;
Keeping you updated on the status of your application;
Having the visa endorsed on your passport and delivered to you.
Application procedure:
Free consultation regarding your Hong Kong visa application;
Advise you on your alternatives and the likelihood of success;
Obtain your signature on the letter of engagement;
Prepare a specially tailored document checklist for your application;
Complete immigration forms, drafts and letters;
Revise completed documents to ensure they are correctly presented;
Submit your visa application to Immigration;
Ongoing liaison with the Immigration Department;
Accept your visa approval on your behalf;
Deliver your Hong Kong visa;
Offer advice on how to obtain your Hong Kong Identity Card.
Documents required:
An application form ID(E) 992A with your signatures;
An application form ID(E) 992B with your sponsor's signatures;
Copy of your passport (your personal particulars page);
Copy of your service contract or letter of appointment from your sponsoring employer;
Copies of your sponsoring employer's business incorporation documents;
Copy of detailed training schedule from sponsoring employer.
Procedure Time:
6-8 weeks after submission of all the documents.
Remarks:
Your initial Hong Kong visa once obtained is valid for a maximum of 12 months (sometimes less).
Once your visa has been approved, you can apply for your Hong Kong Identity Card.