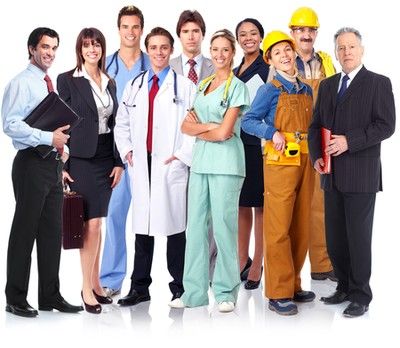 Work Visa is for those who are highly skilled individuals and would like to work for a company in Hong Kong. This visa is usually valid for 1 year and subject to extensions of stays. If applicant continues to be employed by the for the same company, usually it is not difficult to obtain and extension of stay.
Generally, in order to apply for a work visa in Hong Kong, an individual should have an employment offer in beforehand and possess unique qualifications and relevant working experience that are not readily available in Hong Kong. The processing time of a work visa is normally 4-6 weeks from the date of final submission. Upon approval of the application, a one-year work visa will be granted.
The success to obtain a work visa depends on each applicant's unique circumstances.  Usually an applicant should apply and be granted a work visa before entering Hong Kong to take up his/her employment.
If an individual comes to Hong Kong before applying for a work visa, or an individual is recruited locally, and then subsequently applies for a visa whilst in Hong Kong, this will effect a change of status application from a visitor visa to a work visa. This type of application is comparatively more difficult to process, and requires an explanation as to why an individual did not apply for a work visa before he/she came to Hong Kong. Thus, if at all possible, it is advisable to submit the application prior to entering Hong Kong.
In situations where an overseas company wishes to transfer an employee internally to their Hong Kong office, these types of applications can be fairly straightforward as long as the employee has been employed by that company for some time.  If the applicant has only been employed by the company overseas for a few months, then the application will probably be treated as a "new" application instead of an "internal transfer" application, and thus more supporting evidence as to why the position could not be filled locally will be necessary.
Our procedure includes:
Consulting on documents required for your work visa application;
Preparing a specially tailored document checklist for you and your employer;
Completing all necessary Hong Kong Immigration forms for you;
Reviewing and organizing your documents in favor of immigration policy;
Submitting your application to the Immigration Department;
Replying on your behalf to all enquiries and correspondence from Immigration;
Preparing and drafting all letters required for submission to Immigration;
Monitoring the application process;
Keeping you updated on the status of your application;
Having the visa endorsed on your passport and delivered to you.
       Application procedure:
Free consultation regarding your Hong Kong visa application;
Advise you on your alternatives and the likelihood of success;
Obtain your signature on the letter of engagement;
Prepare a specially tailored document checklist for your application;
Complete immigration forms, drafts and letters;
Revise completed documents to ensure they are correctly presented;
Submit your visa application to Immigration;
Ongoing liaison with the Immigration Department;
Accept your visa approval on your behalf;
Deliver your Hong Kong visa;
Offer advice on how to obtain your Hong Kong Identity Card.
Required Documents:
An application form ID(E) 990A with your signatures;
An application form ID(E) 990B with your sponsor's signatures;
Copy of your passport (your personal particulars page);
Copy of your service contract or letter of appointment from your sponsoring employer;
Copies of your sponsoring employer's business incorporation documents;
Copies of your personal documents to prove that locals can't fill the position.
        Processing time:
6-8 weeks after submission of all the documents.
Remarks:
Your initial Hong Kong visa once obtained is valid for a maximum of 12 months (sometimes less).
Once your visa has been approved, you can apply for your Hong Kong Identity Card.